Food Truck Wraps
Whether you call them lunch trucks, food trucks, catering trucks, or _____ coaches, we can get it wrapped in premium graphics and vivid color to help you stand out in in line. Don't blend in, stand out! We have you covered from design, to photography, even assistance in service side graphics.
We maintain exclusive vector templates of food trucks and will meticulously map out each grill, access panel, etc, to make sure we avoid critical text in these areas. Any art that crosses over panels and windows will be approved by you ahead of time so there will be no disappointing surprises when you come to get the truck.
Come see why we are the ones the call to get you wrapped in style, speed, and quality.
Call Today To Talk With a Wrap Team Member About Your Next Wrapping Project.
LA Wraps is a is 3M Certified Graphics Installation Company.
Many More Categories To Explore
Browse All Galleries
Some of our amazing work in various categories. Many designs and ideas to stir your imagination. Explore the various ways in which Los Angeles Wraps has helped our top clients use vinyl wraps for maximum visual effect.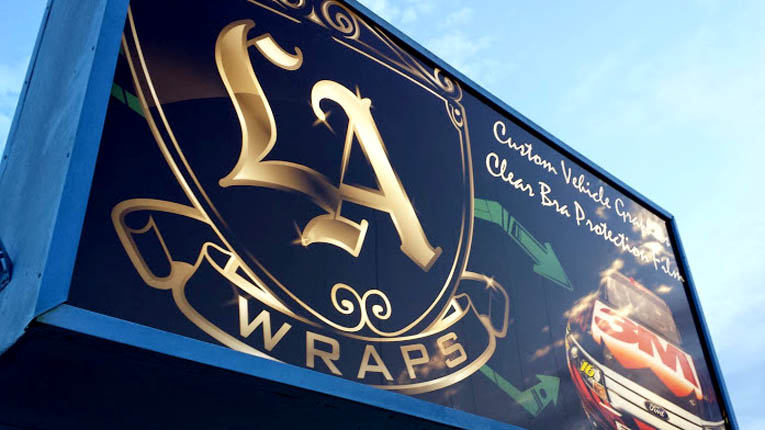 Visit Us
We are located near Western and Sepulveda cross streets in Torrance. 20 mins south of LAX.
Store Hours
M-F: 9am - 5pm
Sat: Varies
Drop In: Appt Only
LA Wraps is a leading printer and graphics installation company specializing in challenging jobs for the most demanding clientele. Our best work often involves NDAs and therefore are never seen on our site or social media.